Read about the benefits of Clay Pavers and why you should be using them for driveways.
When it comes to choosing the right product for your driveway you want something that is stylish but will also stand the test of time.
Clay bricks have been around for centuries and are the perfect choice for driveways. Before we delve into each of the qualities that make clay bricks ideal, let's compare them to one of the other popular driveway choices: concrete.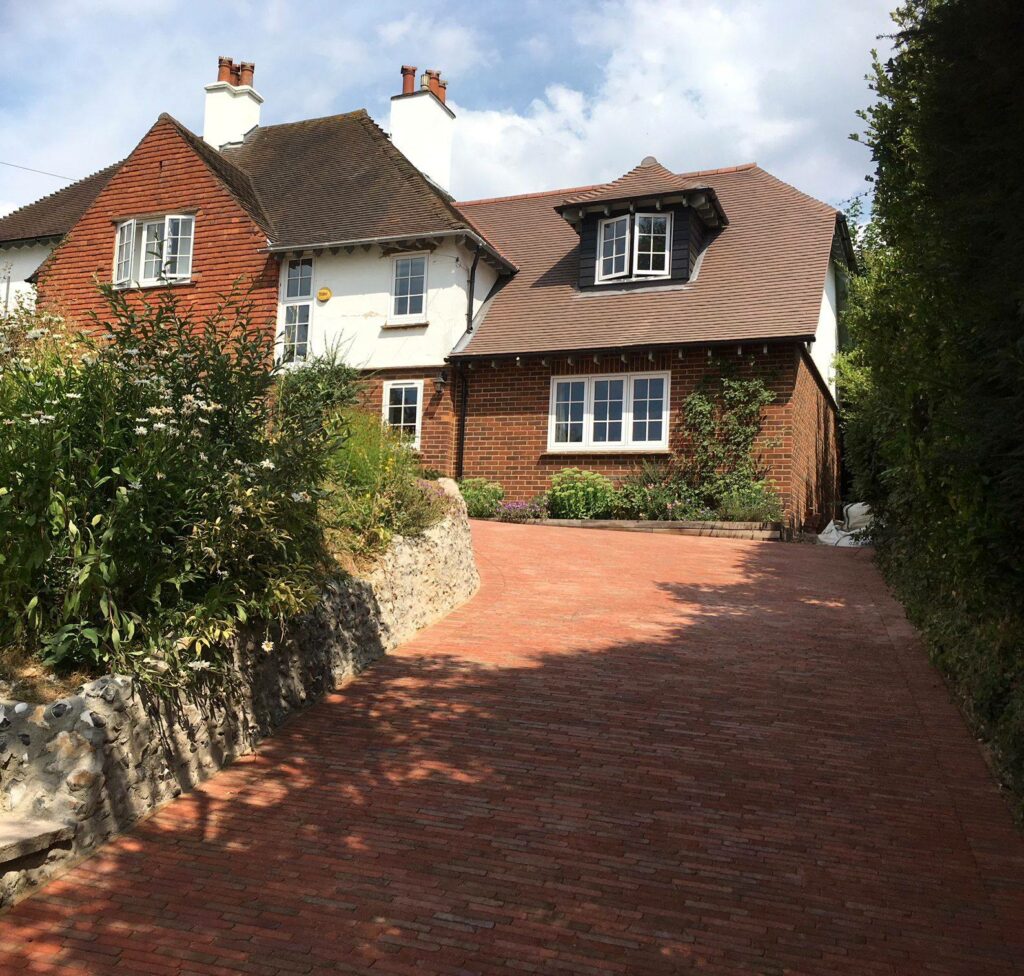 Concrete
Concrete is a relatively cheap option and offers blocks in plenty of shapes and textures. The sizing of these blocks is highly accurate and there's a wide range of block depths to choose from.
Clays
Although the price of clay can be slightly higher than concrete, depending on the colour choice, it is worth it. Clay is extremely hardwearing, and the natural colouring will not fade. With so many shades to choose from, with mixes and patterns available, there is the perfect colour for every project. Clay pavers are sure to stand the test of time; this is evident from simply looking around the country and seeing the beautiful historic brick features. However, in comparison to concrete, the size tolerance of clay is quite variable due to the firing process and there is a more limited choice of block depths.
Now let's take a look at some of the qualities that make clay the ideal choice for a driveway.
Durability and frost
When manufacturing our clay pavers we use specially selected clays and sand to produce a durable paving that is resistant to frost attack. Our pavers are then fired at a slightly higher temperature and for a longer period than most facing bricks. This process is what provides our clay paving with a designated FP100 (BS EN 1344:2013), the standard required for frost resistance. Our pavers have also successfully completed 100 saturated freeze/thaw cycles, compared to many other facing bricks which are only required to pass 50 cycles.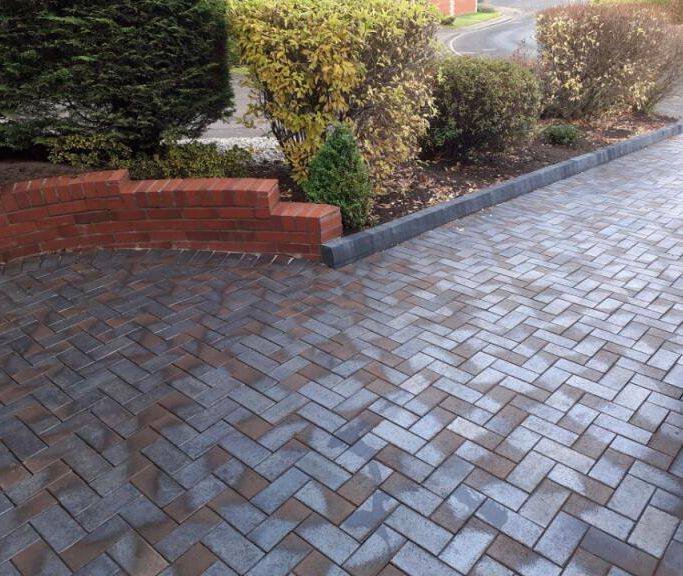 Colour fastness
The colour of clay paving is achieved using selected clays and sands together with a carefully controlled firing regime in the kiln. Pigments or additives affected by UV light, giving rise to loss of colour, are not used in the manufacture of clay paving. Consequently, this provides a through-body colour guaranteed not to fade throughout the life of the product, unlike the pigments in concrete products which may start to fade after 2 years.
High slip/skid resistance
Unlike hard natural stone which has a tendency to polish after intensive use, it is not possible to polish clay paving to a smooth surface, so it maintains a satisfactory slip/skid resistance throughout its working life. All of our clay paving achieves a Mean Skid Resistance Value of 55 (pendulum swing resistance tester), achieving the highest classification of U3 in accordance with BS EN 1344:2013.
Resistance to ingress of dirt
One of the advantages of clay paving is its ability to resist discolouration from dirt/oil/diesel/fats etc. Clay's relatively low water-absorption and high durability prevents stains penetrating and becoming ingrained in the surface of the paving. Oil and diesel spillages, often experienced on driveways, tend to lie on the surface of clay pavers and are dispersed naturally. Any stubborn build-up can be removed by 'off the shelf' de-greasers followed by rinsing down with clean water. Obviously light-coloured paving of any type will tend to show general dirt/tyre marks more than a darker colour; however, these marks or stains can be easily removed by pressure washing and the application of cleaning fluids (please ensure any cleanser is suitable for clay paving and will not affect planting through run-off following the cleaning operation).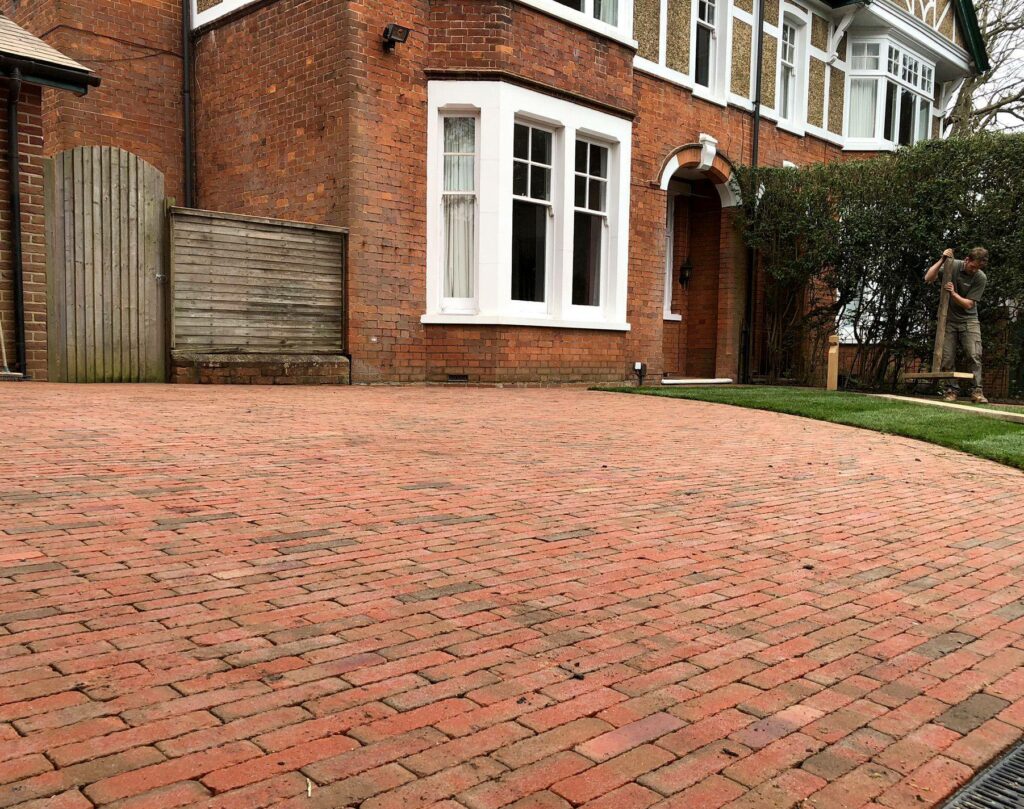 Longevity
Clay paving in the UK can be traced back to the 15th Century and, more recently, the Industrial Revolution. On footways and towpaths associated with the canals and waterways in the Midlands, an area once synonymous with brick manufacturing, clay paving can still be seen to be performing today. Furthermore, there is a rich history of clay paving on the Continent, particularly in the Netherlands, where clay paved areas supplied some 150 years ago are still in use.
Our clay pavers consist of specific clays and sands fired at higher temperatures, providing excellent qualities and durability. They resist frost and also provide excellent transverse strength and resistance both to abrasion and to chemicals typically associated with hard landscaping situations such as road salts etc. This long service life plays a significant role in defining the sustainability of clay paving. The natural resources used in the production of new clay paving products are conserved by ranging its original environmental impact over this extended period of time. Clay paving's non-fade ability and its aptitude to weather naturally, together with its high resistance to abrasion and ease of dismantling, makes clay paving particularly suitable for re-use.
Easy to clean
All paved surfaces require upkeep/cleaning to a degree to maintain their pristine appearance. Staining to the surface may be caused by a number of factors, each requiring specific but simple treatment, but generally, clay paving requires minimal maintenance. The most successful method of general cleaning of the surface is to use a pressure washer directed at a low angle. You can find more information on maintaining your pavers here.
---