Get to know our stunning Alpha Clay Paver Collection a little better
This impressive range is both a customer favourite and one of ours. Find out a little more about this range and take a look at these pavers in action.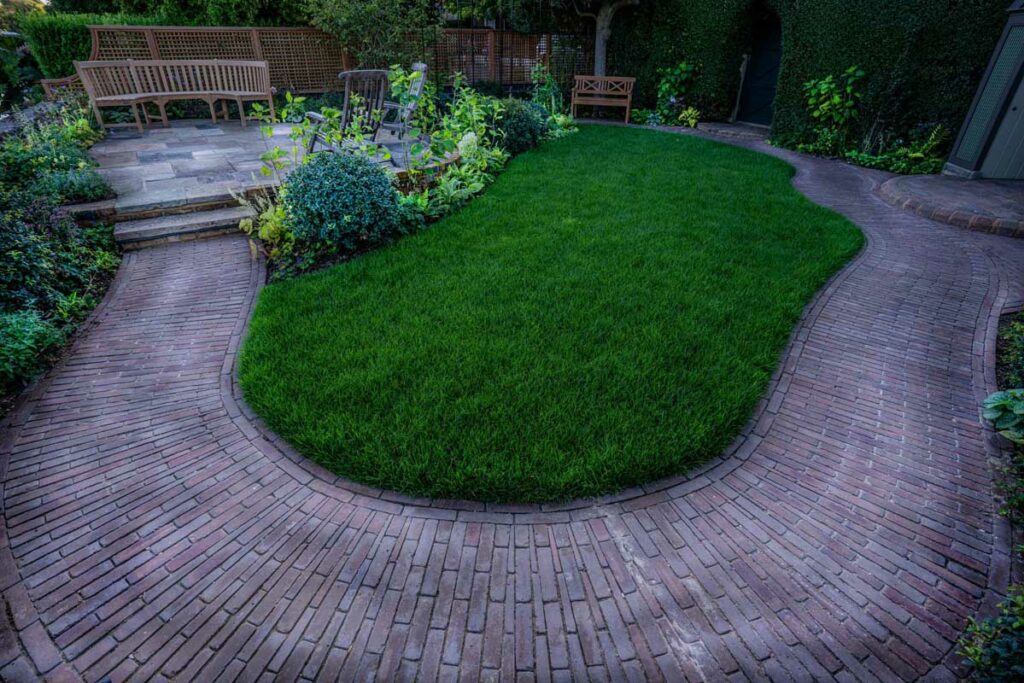 About the collection
The comprehensive range includes 17 unique colours. With an array of colours offering everything from a classic feel to a more contemporary take, there is a choice for every design. With these pavers you can create impressive masterpieces and fill a space with plenty of character. Whether mixing products from this range together or laying them on their own, they are sure to make a statement. With so much design flexibility within this range there is so much potential for all types of projects. Each paver has one smooth surface and one sanded, so this is a truly versatile product. Choose to lay one or the other, or you can even mix them for increased textural contrast.
How can it be used?
Designed with everyone in mind, these pavers have been specifically selected for developers, architects, and domestic customers alike. These pavers can confidently be used in both commercial landscaping projects and domestic applications. Let creativity and artistry flow when designing your dream home or garden. Give an outdoor space a clear sense of direction, or define areas and divide spaces with clay; the possibilities are endless. Ideal for driveways, paths and borders, to add those finishing touches.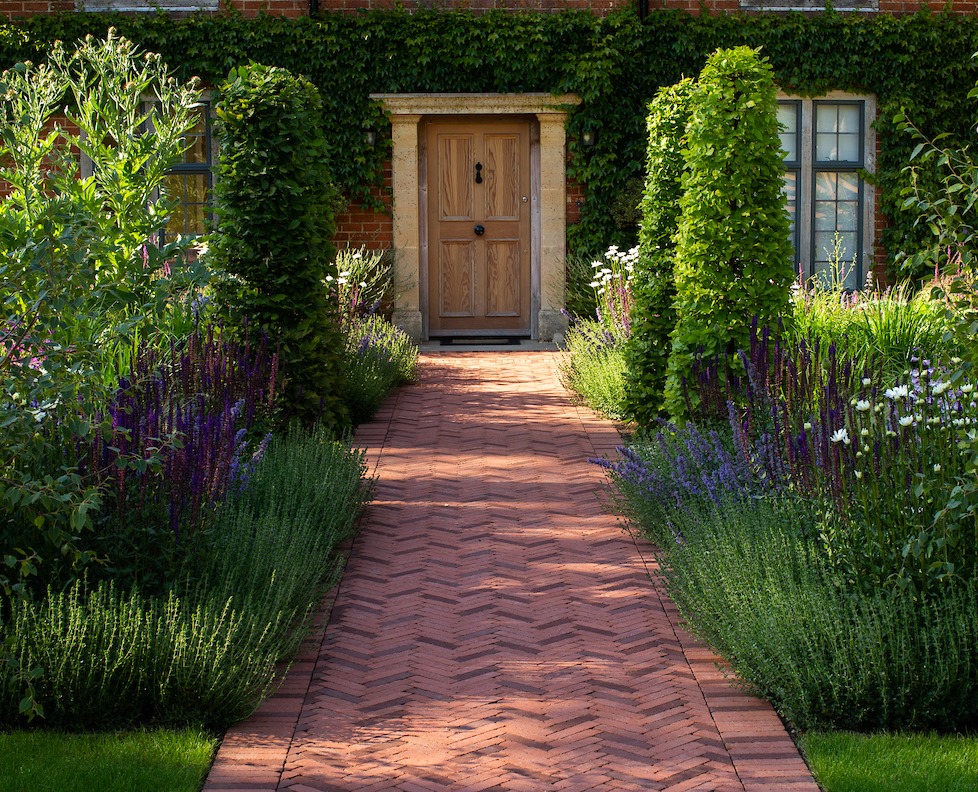 A project case study
One of our favourite recent schemes that perfectly demonstrates just how impressive the Alpha Clay Paver Collection looks in action is this project from Ana Mari Bull Landscape and Garden Design. Dover and Spalding from the collection have been combined to create this striking design. We spoke to Ana Mari about her design to get more of an insight.
Ana Mari described the home as Arts and Crafts, and that her client wanted something that felt as though it has always been there and complemented the existing aesthetic of the house. Clay was the perfect solution. With such a grand entrance to the home it also needed to have a feeling of arrival. The long view resulting from the mix of these pavers worked perfectly. There is no doubt that Ana Mari has created a truly striking entrance to this home.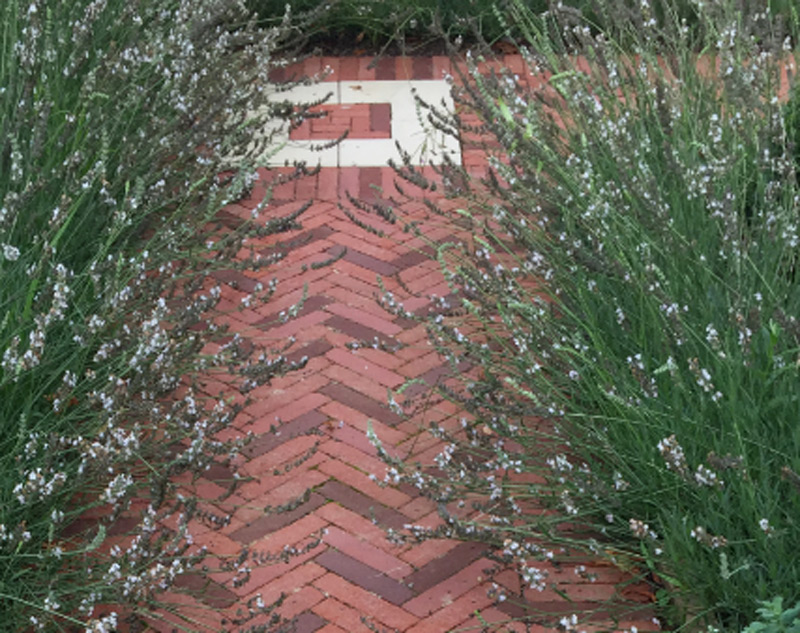 However, what was the product like to work with? We asked this exact question. The answer was music to our ears. Clay was easy to work with in this project: easy to cut and lay. Ana Mari also told us how useful the team here were in helping with the selection of the product. In sending photos and ratio details, the team assisted Ana in everything, from choosing the right product to placing the order for the right quantities. Ana Mari finished by saying that this project is the one that she is most proud of, and it is easy to see why!
View the full Alpha Clay Paver Collection and find more inspiration for your next project.
---