Remember in school art class, when the teacher wanted you to paint a portrait, and everyone ended up using the wrong shade of pink? All except that new kid, who didn't say very much? If only the rest of us had Gromo Antica to help our artistic impulses.
Gromo Antica is the new addition the Kessel range of clay pavers—a pale, pinky beige given gravitas with a slightly greyer shade. If we'd got anywhere near matching it, the art teacher would still have her hair.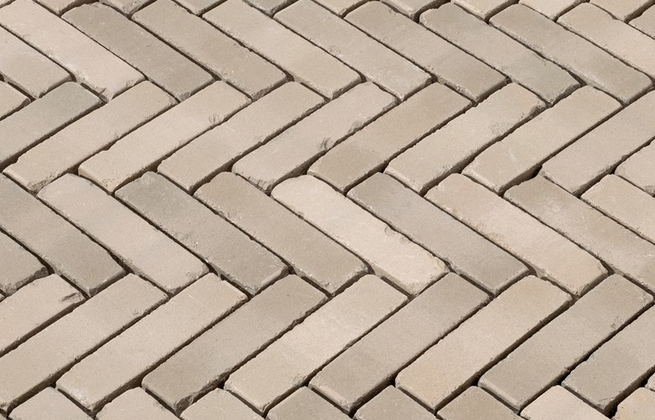 The Kessel range is particularly suited to gardens, with a choice of distinct mellow colours with lots of character. Pavers have a smooth top and tumbled edges, skilfully combining a modern feel with an aged effect.
Gromo Antica fits right into this aesthetic. Its versatile character means that it slots right into contemporary settings, adding a touch of warmth, while bringing a smooth lightness to contemporary properties.
The slight variation in colour gives even large areas of paving enough interest for them to take on a character of their own. But Gromo Antica will also work very well edging areas in toning gravel, or adding an unusual contrast colour to cream-coloured paving.
As with all clay pavers, and unlike concrete block paving, their colour won't fade, so your pathway or patio will continue to be the colour you choose long into the future.
Gromo Antica can be used everywhere—patios, paths and steps—but it is a light colour, and for this reason, because tyres will dirty it quite quickly, we don't recommend it for driveways.
Each pack carries 900 pieces and covers 9.36m2.
Check out Gromo Antica and the full Kessel range of clay pavers.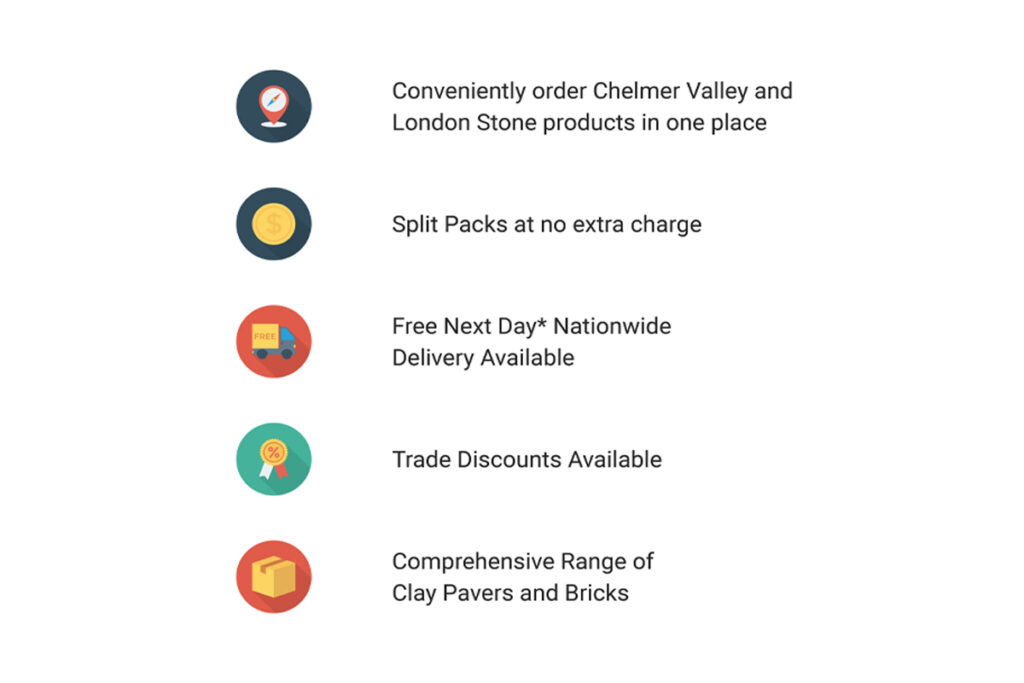 New purchasing power
Changes are afoot to the Chelmer Valley website and one of the first is the opportunity to purchase our products direct from London Stone.
As you know, Chelmer Valley is now part of London Stone, and on every page of our website you'll find a new Buy Online Now button. If you haven't spotted it already, take a look now.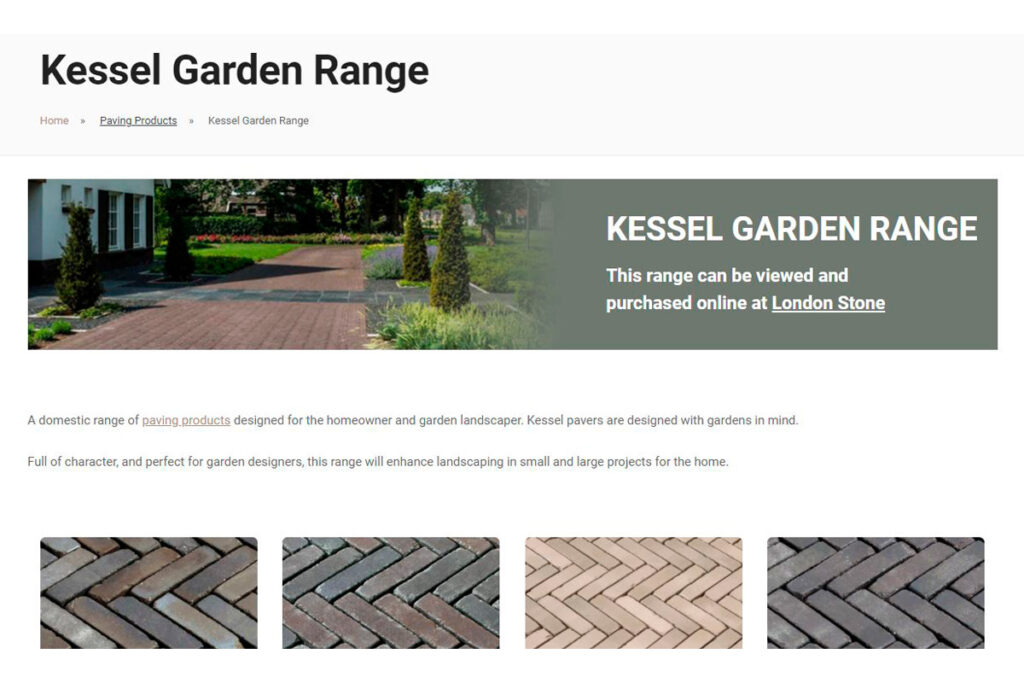 This takes you straight through to the London Stone website. Click on Paving and select Clay Pavers.
London Stone offers the entire Chelmer Valley range and a lot more besides—natural stone paving, porcelain paving, decking, cladding, fencing, among other things. This makes it a quick and easy way to find everything you need for a build.
It comes with a couple of nifty benefits too. Split packs are supplied at no extra charge and, for orders of over £1000 + vat, delivery is free nationwide.
Now, with the convenience of direct purchasing, Chelmer Valley clay pavers are only a click away and we're sure you'll enjoy browsing the London Stone website, too.
---