UK manufacturers produced 464 million facing bricks in the first three months of 2015, which is up 5% on the same period of 2014, according to the Office for National Statistics (ONS). This followed a 17% rise from 2013 to 2014. The UK concentrates on facing bricks, units for housing and other buildings, and so has cut back on the little production time it otherwise allocates to clay pavers, which makes Chelmer Valley's contribution to meeting this demand valuable in sustaining the increasing demand for these products, and with their expertise and vast ranges, they play an important role in the UK building program.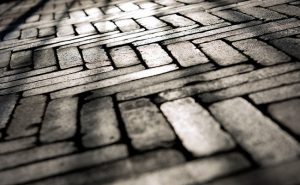 ---
What The Chief Executive Says
"We live on an island that's quite damp," says Simon Hay, chief executive of the Brick Development Association "It also has extremes of temperature. Bricks can withstand it all. That's why you see so many brick Victorian and Edwardian buildings, which have hardly needed any maintenance since they were built – maybe a bit of re-pointing at most." Bricks and mortar are synonymous with housing. This persists even though other materials such as glass, steel and concrete among them, are available. Wood cladding is a feature of many modern buildings but, Hay says, this can wear more rapidly, sometimes becoming unsightly if not maintained. "At the creative end, for architects, bricks are an incredibly open-ended material, allowing all sorts of interesting designs", Hay says. Brick buildings, for years overlooked in architectural competitions, have started to figure more prominently. "Of course, most bricks go into housing," says Hay, "but they're also becoming more sought-after for top-end design. They're fashionable."
---
UK Stock
Probably the most significant changes to the clay paver market has been the move to the European style slim look /on edge paver, as UK tastes have moved away from the flat rectangular format popularised from the 1960's with concrete paving, as more and more designers and customers look for a more interesting format that distances themselves from the concrete product. In this, Chelmer Valley are providing the choices the industry needs for the UK market, and continue to launch new products to increase choice options in all areas of the market, commercial, residential, and domestic.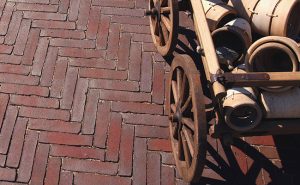 Even with production focusing on bricks not pavers, UK brick stocks more than halved from 702 million bricks in 2010 to 349 million last year, according to the ONS. Shortages caused architects to report delays to projects, some taking as long as five years to get completed. The knock on effect into paving was inevitable, but Chelmer Valley continues to plan ahead, and have allocated at the factories they use production time to keep pace with changes.
---