10th Jul 2021
Chelmer Valley at RHS Flower Show Tatton Park 2021
Our products featured at RHS Flower Show Tatton Park 2021
Our products featured at RHS Flower Show Tatton Park 2021
RHS Flower Show Tatton Park 2021 showcases a glorious celebration of flowers and garden design. This year we had the pleasure of supplying our clay pavers to one of the Young Designer Gardens as well as a trade stand.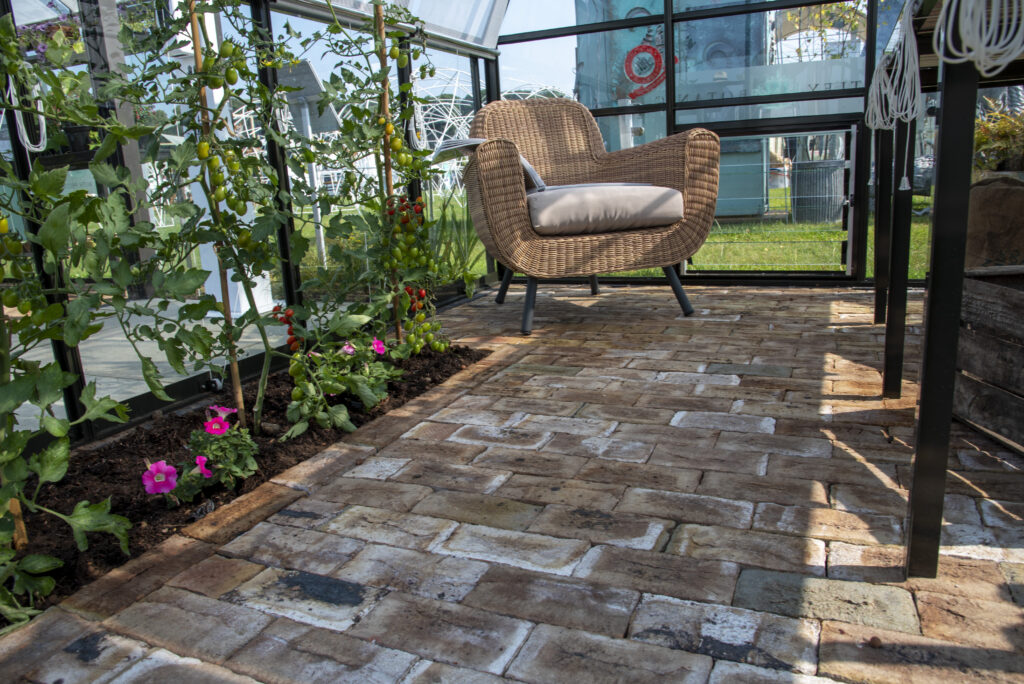 Hartley Botanical Trade Stand
When it comes to RHS shows, the trade stands can be as impressive as the actual gardens and Hartley Botanical did not let us down. Using our London Mixture Clay Pavers, Hartley Botanic created an impressive lifestyle display. Not only did the display win our hearts, but it received the top 5* rating for a trade stand from the judges.
Our London Mixture Clay Pavers have a stunning weathered feel to them. This beautiful classic feel made the perfect pairing to Hartley Botanical's greenhouses. The trade stand featured laid clay pavers, with a bed of roses and tomato plants. Tucked away in the corner was a wicker armchair that provided the perfect place to relax and enjoy a cup of tea.
Also on the stand was London Stone''s Kota Brown Limestone Paving. The pairing of this paving with the clay pavers demonstrated just how versatile our clay pavers are. The two materials perfectly complement each other, revealing how easy it is to pair modern and traditional aesthetics.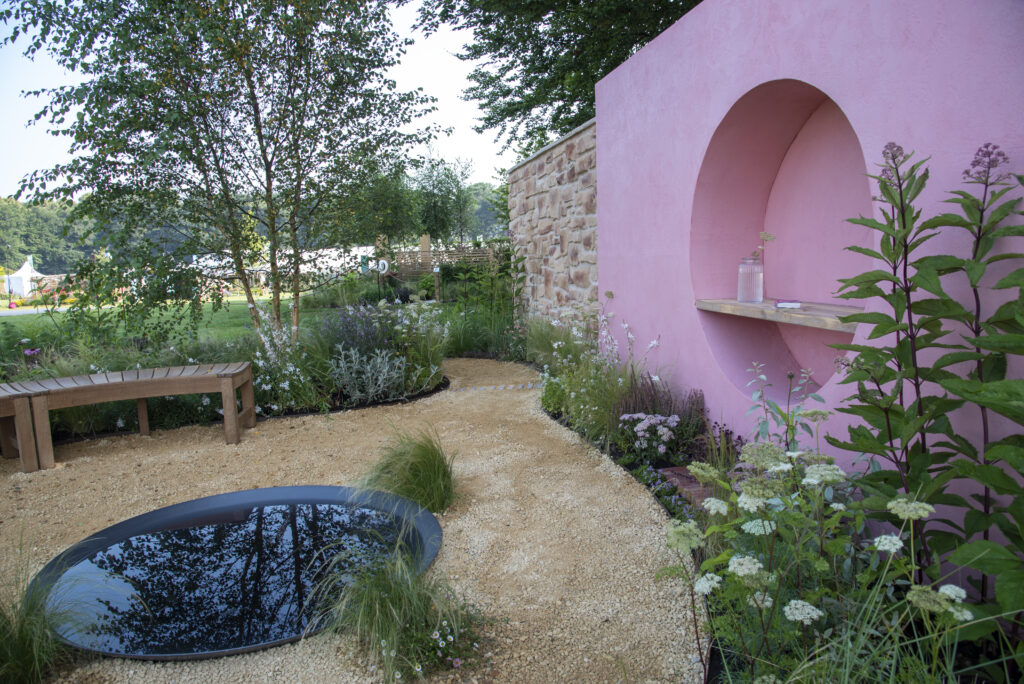 The Dreamscape Garden
The Dreamscape Garden from Ellie Edkins and Martyn Jones Landscapes demonstrated how you can use clay pavers to add subtle finishing touches for an impressive result. Winning a Bronze Medal, the garden represented our ability to escape reality into our dreams.
Throughout the garden the colour pink and circular moon shapes were a recurring theme. Pinks were seen in the feature wall, painted concrete boulders, and planting. Salvias, sedums, and echinacea all mirrored this charming tone. Chosen for its playful and dream-like, quality the pink made an impressive feature. This is where our Seville Clay Pavers came in. Hints of these pavers in the garden perfectly complemented the pink. Our Seville pavers have a warm blend of tones that includes touches of pink. When situated in this project those tones were enhanced to add the perfect finishing touches.
The garden had a space in its centre to sit and take in the space. Surrounded by planting, it was ideal for relaxing, unwinding and taking a step away from reality. Each of the features in the garden was carefully thought out to take the visitor away to a dreamland. The round water feature in the centre of the garden was the perfect example. This garden illustrated just how impressive garden design can be when it steps away from convention.