8th Jul 2021
Chelmer Valley At Hampton Court Palace Garden Festival 2021
his week it is Hampton Court Palace Garden Festival 2021 and our clay pavers are there
This week it is Hampton Court Palace Garden Festival 2021 and our clay pavers are there
Read about the gardens that use our clay pavers to create impressive designs.
Charlie's Courtyard
Charlie's Courtyard comes from the talented designer Jane Scott Moncrieff. One of the Get Started Gardens, a new category for 2021, these smaller plots are for new gardeners and designed by those who are also new to RHS Hampton.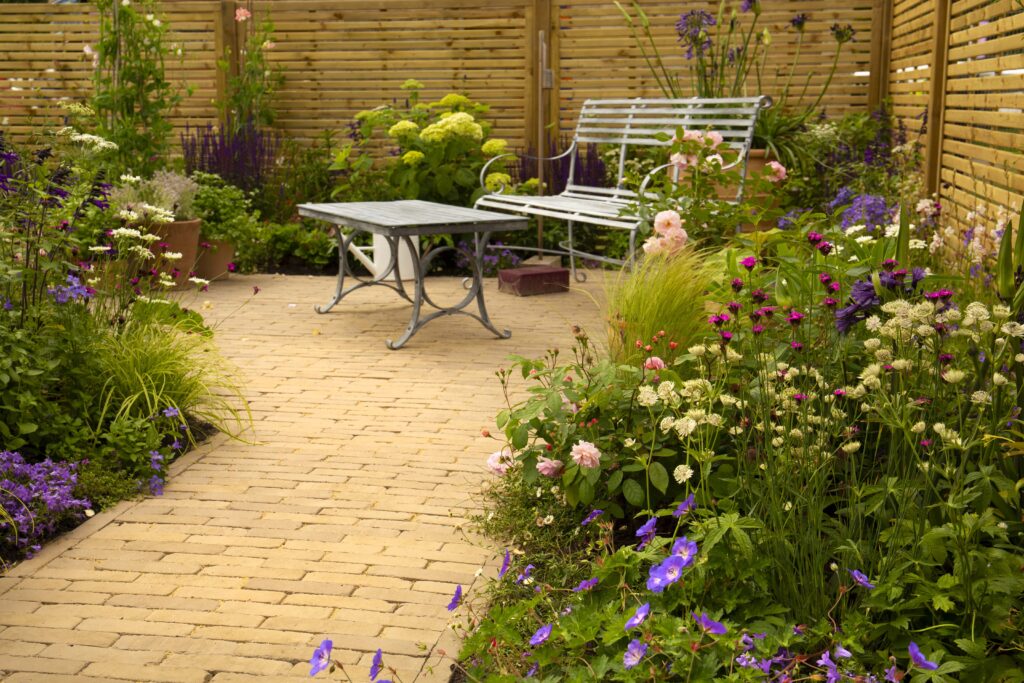 Jane's design is the concept for her daughter's prospective first home in London. The garden is a courtyard, featuring our Gromo Antica Clay Pavers surrounded by deep perennial borders. On the pavers sits a charming metal bench and table from Harrod Horticultural, in tune with the classic courtyard garden feel.
Describing the pavers as a "piece of cake" and easy to work with, Jane had never used them before but was so pleased with the results, she has already specified them for a further two garden designs.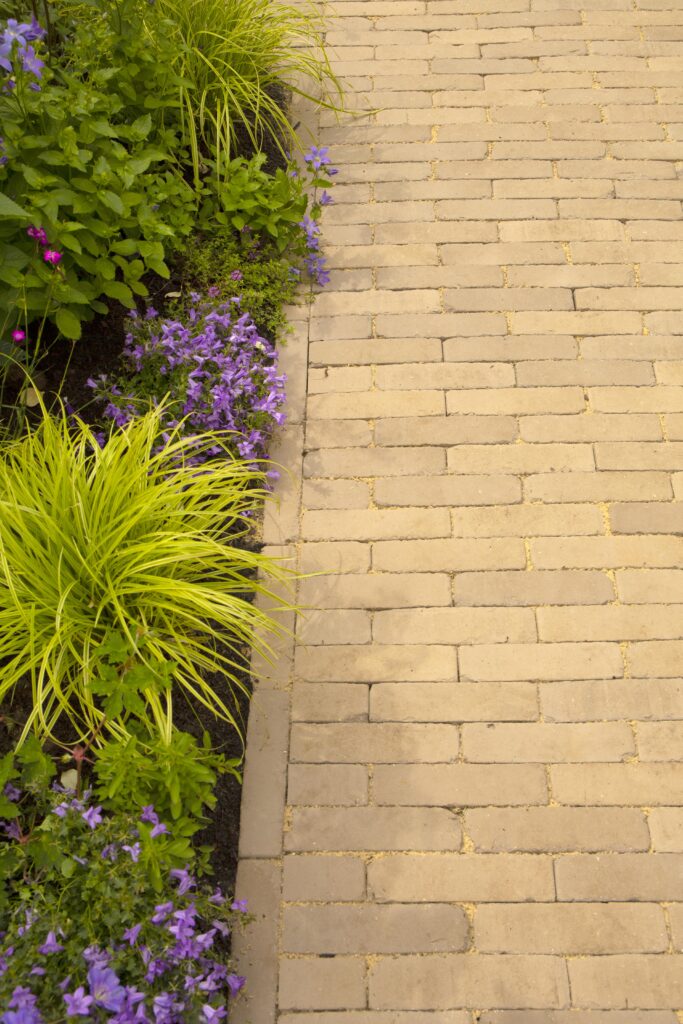 Originally the intention was to lay the pavers in a herringbone pattern, but it was ultimately decided that this might make the design look too busy. The pavers were laid in a stretcher bond pattern, with the edges angled around the edge of the patio. This angle was then mirrored in the positioning of the bench and table.
Although there were some hiccups with the greenhouse in the original design, Jane is pleased with the result of the garden. Jane has confirmed she has caught the show bug and we are excited to see what she does next.
The Viking Friluftsliv Garden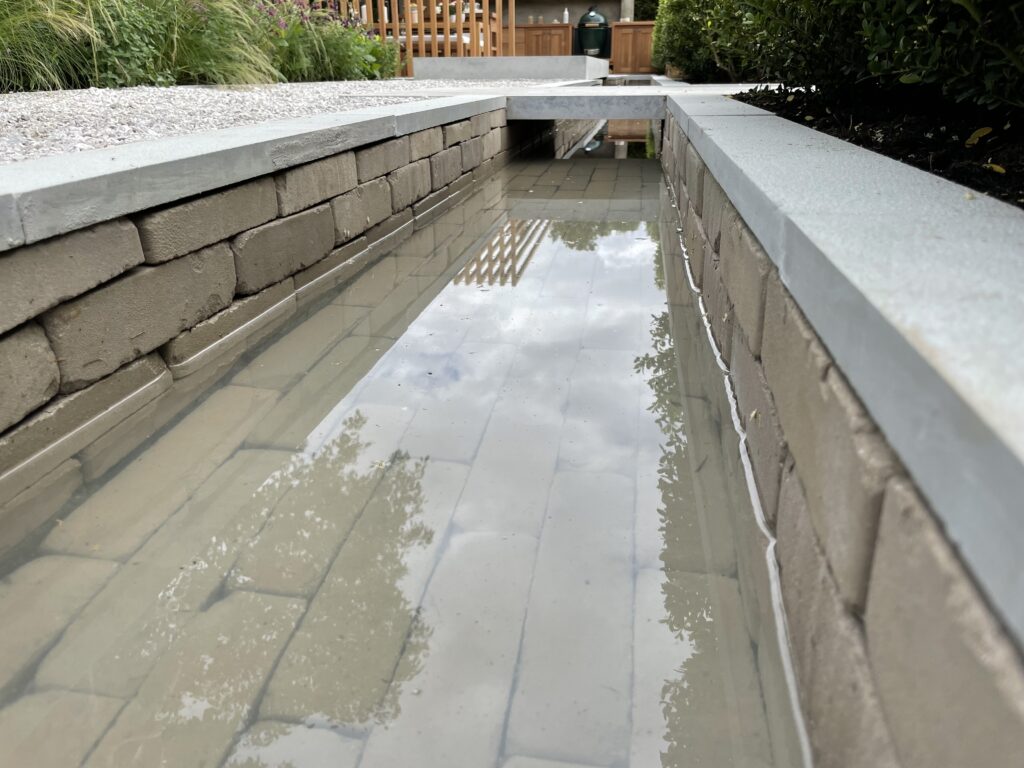 Will Williams' The Viking Friluftsliv Garden takes its inspiration from the Scandinavian lifestyle and design principles. This Silver-Gilt medal-winning garden collides nature with contemporary design to create a striking, elegant design.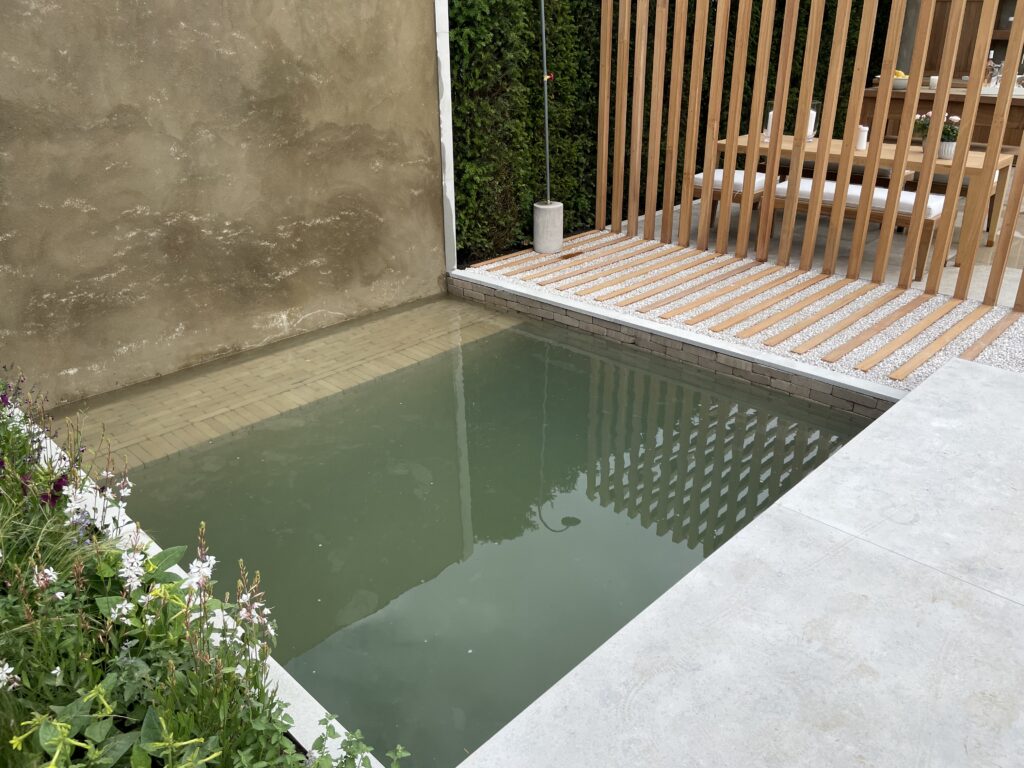 The garden itself has an impressive outdoor kitchen and seating area that perfectly reflects the Scandinavian enjoyment of outdoor living. An exterior fireplace with surrounding snug area is another great example of open-air living. The plunge pool is the main focal point of the design, and this is where our clay pavers come in. The pool is 1.5 metres deep and lined with our Gromo Antica Clay Pavers. The pavers looks beautiful submerged under the water and are the perfect complement to the Jura Grey Limestone and Contemporary Grey Sandstone from London Stone used elsewhere in the design. With plenty of wildlife-friendly planting to soften the design, the overall effect is of an impressive, functional garden that leaves you envying the Scandinavian lifestyle that this is based on.