Some of our favourite garden designs that use clay pavers
Clay pavers are a favourite amongst designers and architects, and it is easy to see why. Brick pavers are the perfect way to add warmth and character to a design. They bring plenty of charm, the rich tones complement a wide range of other materials, and they work in any design. A versatile product, clay pavers range from classic brick in appearance to modern shapes and colours. Not only are they an attractive choice for your project but they are also hard-wearing and durable, making them a practical choice. Read on, to take a look at some of our favourite designs that incorporate pavers and find some inspiration for your project.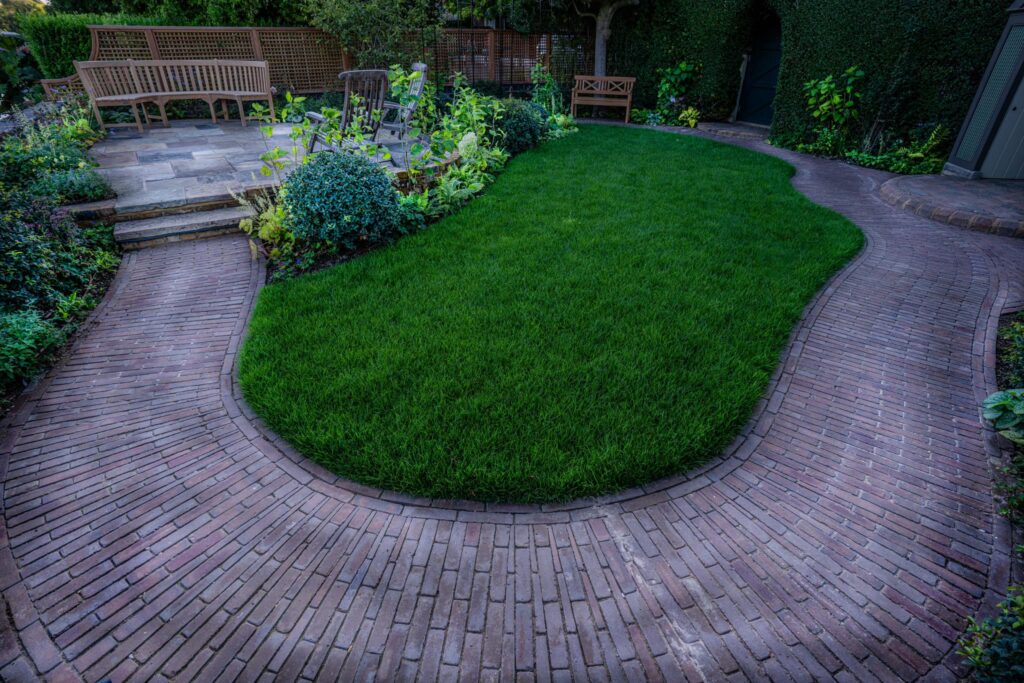 Jo Thompson and Shoots and Leaves
When it comes to using clay pavers in garden design we cannot leave out this project. There is a reason that, if you keep up to date with us, you'll have seen images of it across all our social media channels. It is one of our favourites from recent times. Not only is the design impressive, but it is accessible. This isn't a show garden, or an enormous stately home; this project is built in a fairly "normal" garden but has been made extraordinary.
Clay pavers are the main feature in this project. Taking centre stage, the pavers wind around the outside of the space, creating a pathway that leads you to the seating area. In the centre of the snaking path is a patch of lush green grass and a small flower bed. At the end of the path is a small, paved area with a wooden bench that looks out on the impressive riverside view. Other small details that help to bring the garden together are the metal arches, the charming wooden bench and arbour around the edges.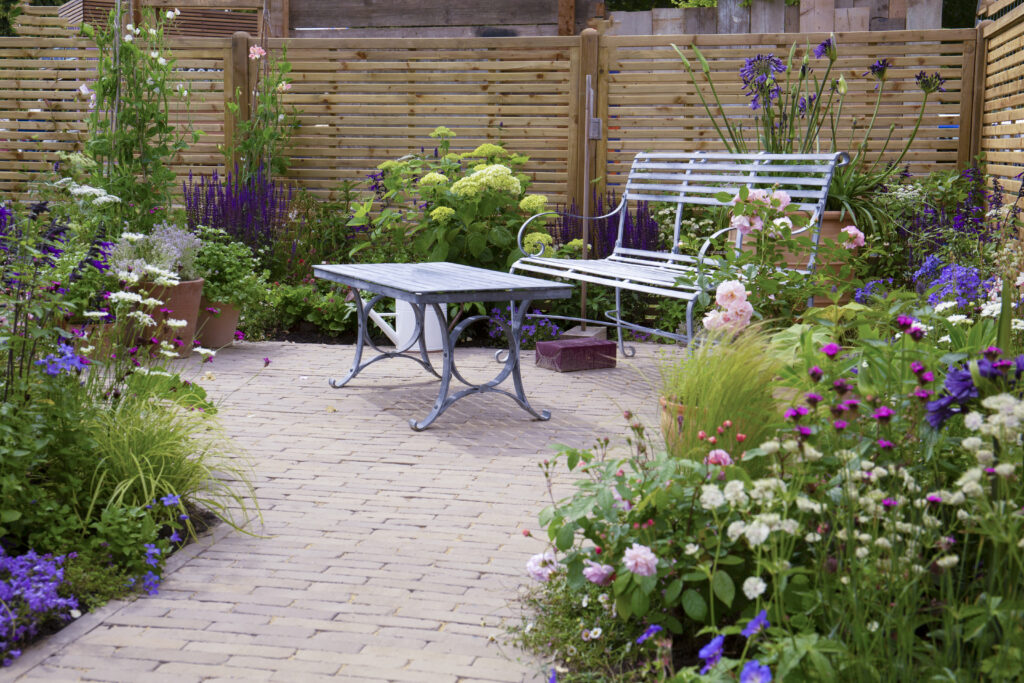 Jane Scott Moncrieff
Another perfect example of using clay pavers in garden design comes from Jane Scott Moncrieff at the RHS Hampton Court Palace Garden Festival 2021. Although a show garden, it was in fact designed as a start-up garden. Charlie's Garden, as it is known, is a courtyard space. Clay pavers create the open area for the metal table-and-chair set, the perfect sunspot for relaxing and dining. Surrounding the clay pavers are flower beds full to the brim of lush planting that's easy for a beginner gardener to care for.
Terracotta pots in the corners add to the charm of this garden. Slatted wooden fences give it its sense of privacy; the light wood works perfectly with the light tones of the pavers and the classic feel of the space.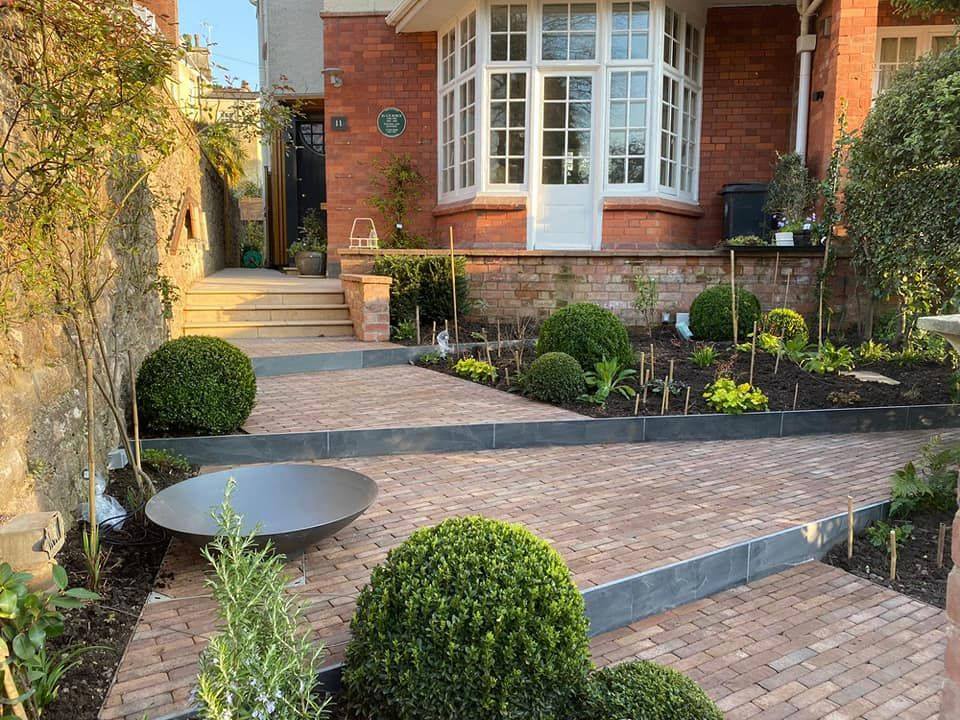 Artisan Landscapes
The final design comes from Artisan Landscapes. This impressive build demonstrates just how well pavers can be paired with a range of other materials. Clay pavers are used to make a spacious step design that unites this multi-levelled garden. Obscure angles and sharp lines only add to the striking layout of this space.
The risers of the steps make their own bold feature; the contrast in the tones and materials emphasises the beauty in each. Flower beds fill all the unusual angles of this garden and work beautifully with the clay. It's a project that demonstrates just how versatile clay pavers are, working perfectly in all kinds of spaces.
---