Thinking of visiting Hampton Court Palace Garden Festival this year? You couldn't find a better reason than Charlie's Courtyard, featuring one of Chelmer Valley's newest clay pavers. Sneak a peek at the design and catch up on news of our driveway options and latest webinar.
Gromo Antica shows the way for Charlie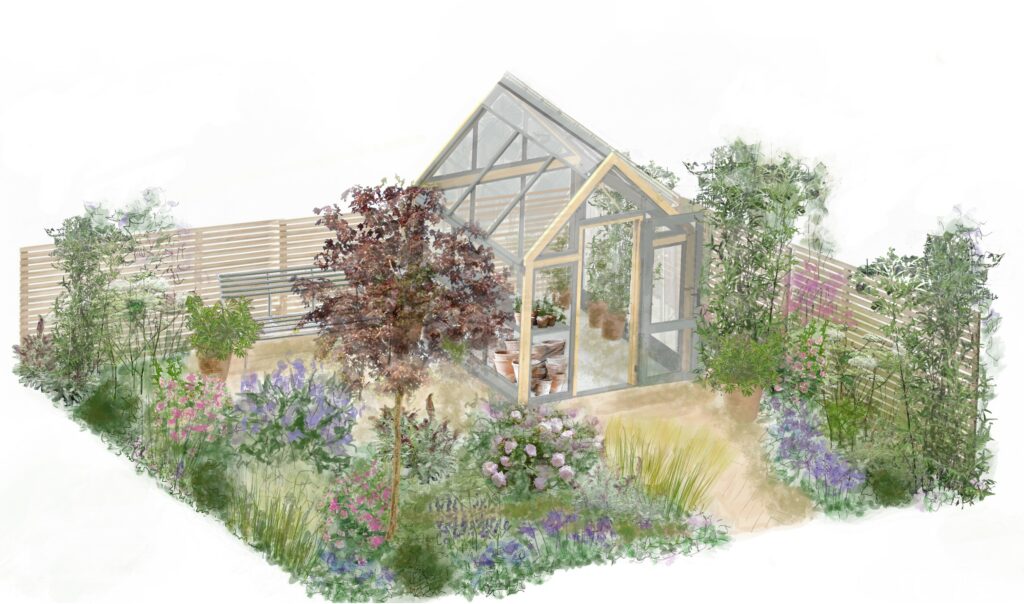 By the talented Jane Scott Moncrieff, two-time Gold Medal winner (for Sandringham Flower Show, 2018, and BBC Gardeners' World 2020), Charlie's Courtyard is one of only three designs chosen for this year's new exhibition category, Get Started Gardens.
Jane, who is based in Norfolk and designs everything from entire gardens to areas of planting, understands how it feels to be a new gardener, and this category is set to provide inspiration to those who are uncertain of what they might achieve.
Charlie is Jane's daughter, who very likely will be helping with this garden although she's currently, in Jane's words, "in denial about enjoying gardening".
Should you be able to drag your eyes from our pavers—difficult, we know—you'll find a delightful courtyard garden frothing with easy, reliable plant varieties, terracotta pots of herbs and annuals, and a greenhouse that should provide inspiration for everyone.
For tickets, visit the RHS website.
All eyes on the Chelmer Valley webinar
It was great to see so many people attending our Introduction to Chelmer Valley webinar recently. We gave a quick history of the company, explained the thinking behind its acquisition by London Stone, shared an overview of the new service improvements—including the ability to order split packs—and gave a rundown of best-practice installation. If you're unsure of the benefits of clay pavers over… whisper it…concrete block paving, we explain those too.
Catch up with our Introduction to Chelmer Valley webinar.
Can you use Chelmer Valley Clay Pavers on Driveways?
Is the pope Catholic? Of course you can. In fact, you should! Clay pavers have so many advantages. They're durable and frost-resistant. They shrug off stains. They resist dirt. They're easy to clean. They're even naturally non-slip. And they last a very long time—some of our products are supplied with a lifecycle of 125 years in mind. All this is down to the materials and method of manufacture that also make them an environmentally friendly choice.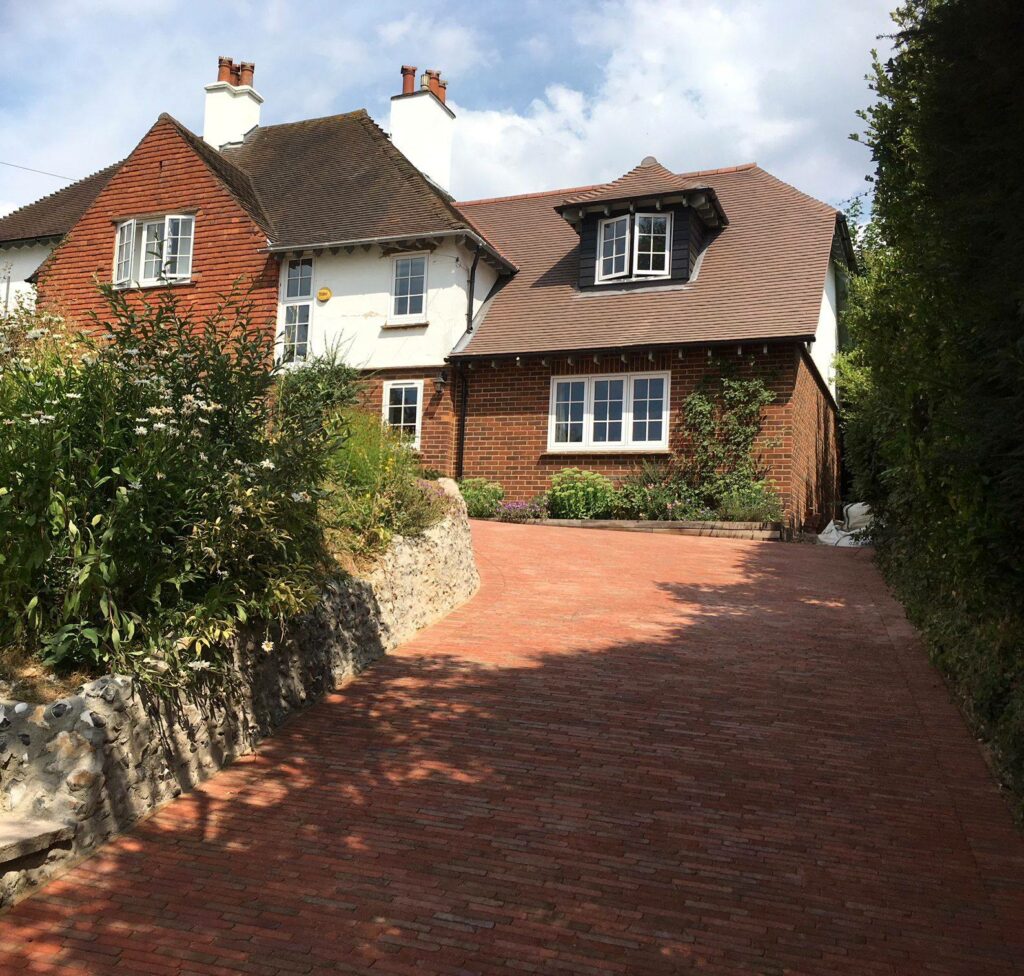 Every bit as important, though, is that they maintain their colour and do not fade over time, so whether you choose pale pastels or a classic mix of rich reds and browns, your driveway will remain the colour you choose.
For more information, check out Why you should use clay pavers for driveways
---